I have to begin today with an apology.
Son No2 read my last post and had some constructive criticism that I need to address.  I am so very sorry for my errors!

Firstly, I told you that Son No2 likes to sit and chat to the chooks … he would like me to add that he also enjoys watching the chickens being put to bed at night and finds it hilarious when they flap about and run away … especially Minnie the Minx who hates bedtime so she runs and hides under the coop with her back to us.


Secondly, I omitted to tell you that Ivy the Terrible likes to yell. She loves to yell. She yells when we're all indoors and she would like a cuddle (I kid you not). She yells when she is considering laying an egg although she's quiet after the actual event. She yells when Beryl the Peril or Minnie the Minx are (in her opinion) faffing about and taking too long when egg laying. She particularly likes to yell at Minnie and has been known to screech in her face and frighten her out of the nest box. Ivy likes to yell.

Now that my conscience is clear I can tell you all about this week … hopefully this post will meet with approval after the scrutiny of Son No2 … but I'll let you know!

This week has seen the return to work after the Christmas holidays. Although there were some rumbles of discontent at the thought of having to get up 'too' early, all three boys were up and working with little complaint when the time came.  They've all worked well this week and settled back into the routine ever so well.
(Old photos, but I'll not tell if you don't)

Son No3 recently started swimming lessons so on a Thursday morning he is extra motivated to get all his work done before he goes to the pool. He loves the water and is really enjoying his lessons.  Lessons started again this week after the Christmas break and he was super excited about being back in the water.

Those of you who follow me on Facebook will know that this week also saw my annual 'dark day', the day I remember the pain of losing our babies. I generally write something about my babies that day, not because I'm wanting sympathy but just as my wee memorial for them. I found this year harder than usual which puzzled me but I think maybe the fact that the Junior GGs are getting so grown up makes me realise that my babies would now no longer be 'babies' but turning into young adults.  Also, I think seventeen is a key age, especially here in the UK, as it's the age when young folks can learn to drive and take on a little more independence from their parents.  I remember seventeen so well myself, I was incredibly excited about the freedom of being able to drive and, if my aging memory is correct, I had my first driving lesson the day after my birthday. 
Earlier this week I saw this quote on Facebook from my favourite author, Sally Clarkson:
I love it.  This is something that Mr GG and I have held onto at times of heartache and, not least, through his bouts of depression and anxiety.  I can testify to the truth of this.  Over the years I have been given many opportunities to listen to, pray with, cry alongside folks who are grieving the loss of babies … I would never have had this compassion if I had not walked the devastating path of baby-loss myself.  I am thankful, not necessarily for the physical pain, but for the ways that my experience changed me and I am thankful too that my babies are safe in the arms of Jesus where, one day, I will meet them.
Alongside the 'dark day', there were many highlights to our week, not least the visit of a dear aunt and uncle who we have not seen for several years.  It was a delight to spend time with them, laughing, chatting, reminiscing and drinking tea together.  I have a wonderful family.
I had my first attempt at making face cream using essential oils this week.  I only made it on Friday so haven't had much time to try it out but it looks OK and smells amazing.  I'd been wanting to try it for ages but I'm also trying to be measured in introducing DIY recipes to our family life rather than go diving in.  I've been using my own recipe of facial oil for the last couple of months which I'm really liking.  
Crafty-wise Mr GG and I have both had a couple of projects on the go.  I tried out a new bracelet pattern which I had found … once I'm used to it I'll start adapting it and experimenting with different beads, patterns etc.  Mr GG also finished off a table he'd been working on restoring (now sold) and finalised an order he'd got to make a guitar pedal board (delivered and in use already).  We have a dream of one day living somewhere with room for a proper workshop as well as more land for growing fruit and veg … and more chickens … oh, and maybe a pig … and, well, some sheep would be nice … and ducks … and … and …
As a reward for a week's work well done the Junior GGs had a trip to the local trampoline park.  Anyone who knows our family knows that Son No3 is a magnet for disaster.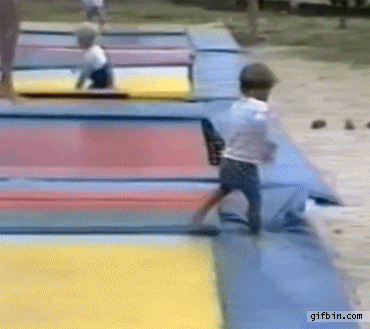 Yes, as you can imagine our trip ended up with us dusting off our A&E loyalty card and paying a visit to the hospital.  I hold myself partly to blame for saying, just the day before, that we hadn't been to A&E since beginning our home ed adventure. 
I'm thankful to say that Son No3 hasn't broken any bones, he's pulled a ligament and is 'supposed' to be resting for a few days.  Any tips on how to encourage a 10 year old boy to rest his foot would be greatly appreciated …